GAR Quarter Horses Selling Saturday, April 6, 2013, in our 34th Annual Production Sale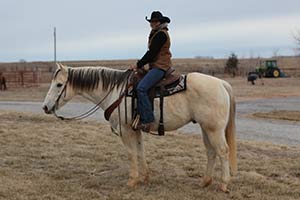 Lot 1 • Bar Dee Go Doc Go (Buttercup)
Buttercup is a 1999 grey gelding and has been a great horse for our family. He is sired by Map Go Doc Go. He was Ransom's horse through junior high and high school, both on the ranch and for 4-H. He is a tremendous heading horse, but more importantly he is a safe, dependable ranch horse who has seen it all!
View video of Buttercup.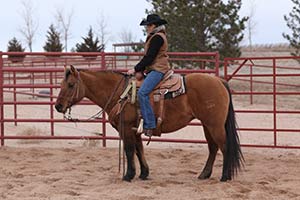 Lot 2 • Seven S Mercedes (Mercedes)
Seven S Mercedes is a 1999 dun mare. She is sired by Hollywood Heat and was bred and raised on the legendary Stuart Ranch. As with most 7S horses, she is a tremendous athlete. We have used Mercedes as a heeling horse and for work on the ranch. She has also been a very good broodmare producing several geldings that have gone on to work well for their new owners. She is the kind of horse that will go all day with her big motor and never say quit attitude!
View video of Mercedes.
For full pedigrees of these two horses selling, visit page 82 in our online sale book.
For more information, contact Mark Gardiner, (620) 635-5095.